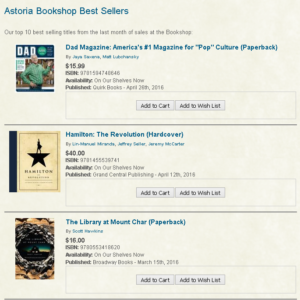 I was going to spend today's post catching up on all the things that happened during my recent and unfortunate hiatus, but you people keep doing things. So I'm not able to spend a proper amount of time on KC Green's moment of historiography, Abby Howard's The Last Halloween Kickstart (back it, dammit, I want my book), Magnolia Porter, Aatmaja Pandya, and Victoria Elliott's visual novel, the now-open submissions at Creators for Creators, or news from Fleen Senior French Correspondent Pierre Lebeaupin¹. What could be so important as to displace all that awesomeness?
Oh, I don't know, how about Oni Press announcing a whole new imprint to be dedicated to erotic and sex education comics?


Oni Press, Portland's premier independent comic book publisher, is proud to announce Limerence Press, a new erotic and sex education comics imprint focused on positive, diverse, and approachable stories that reflect a wide variety of emotional and intimate experiences.

Okay, one: great name. And two: sex education comics? Where on earth will they find creators to do serious but sexy education for … oh, right:

Limerence Press is launching with printed editions of volumes 1–3 of Oh Joy Sex Toy, a popular sex education and sex toy review webcomic by creators by Erika Moen and Matthew Nolan.

To say that this is a perfect match would be an understatement; to say that Moen is excited about it would be be entirely truthful, but lacking in sufficient emphasis. Best of all, this is going to open up avenues that Nolan & Moen have not had for distribution previously:

Limerence Press is printing Moen and Nolan's Oh Joy Sex Toy Volume 3 Kickstarter books, helping the creative team reduce costs. The unique and limited-Kickstarter edition cover will be exclusive to Kickstarter backers, and serve as the books that Moen and Nolan sell directly online, at conventions, and at book signings. A separate Limerence Press cover will be distributed to comic shop retailers, bookstores, and specialty shops—avenues previously inaccessible to the creators.

The Kickstart + regular edition is something Oni have experience with, having previously used the model on Yuko Ota & Ananth Hirsh's Lucky Penny (which they've been taking awards nominations for since I've been gone). And sharp-eyed readers will note that Limerence is launching with three volumes of OJST, and yet there have only been two print collections to date — which brings us to the third part of the news:

Which leads me to my NEXT announcement (oh yes, there's more!)… The Volume 3 Kickstarter will be launching at 11am PST today!!!!

Or about 20 minutes from now as I type this line. Congratulations to Moen, Nolan, Oni, and everybody involved with Limerence — but most of all congrats to all the people who haven't seen OJST before and will now have the opportunity to get factual, healthful, utterly necessary information. There's way too many people — kids, really — who don't get anything resembling true information about sexuality, and for whom sex education equates to Don't do it before you get married or God will blow your legs off, a situation that leads to increased rates of unintended pregnancy and STI transmission. Moen, Nolan, et. al. are serving the public good, and more power to 'em.

Also coincidentally launching today: Matt Lubchansky (whose Dad Magazine, with wife Jaya Saxena, has launched to great acclaim and is outselling Hamilton for goodness sake) has Kickstarted the first collection of his Please Listen To Me comics and is more than 50% of the way to goal a little less than 14 hours in. Lubchansky's one of the best gag cartoonists (that is, not using set cast members; he doesn't limit himself to the single panel gag format) working today, and this book is going to both have excellent cartoons and make the right people cry. Go get it.
---
Spam of the day:
Secret so powerful it was kept out of The Bible! Click here to read Jesus' lost words and how they could improve your life!
Let me guess: Drink more Ovaltine?
_______________
¹ Actually, FSFCPL's news is not time-sensitive, so we'll get to that one in a day or so.