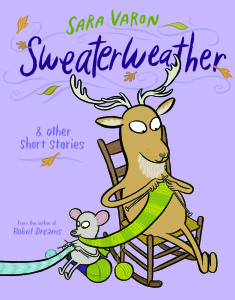 Ten years on, :01 Books remains one hell of an impressive publisher; they recognize the value in finding the best creators and the best pitches, curating a catalog down to approximately 20 boos a year, and ensuring that damn near everything they publish is indispensable. So let's talk :01.
We'll start with that which we'll have to wait the longest to see — yesterday Spike shared the news that she's got a book coming from :01 and the subject is such a perfect fit that I momentarily don't mind that it's been forever since she's had time to update Templar, AZ¹:


Oh hey, I guess I can talk about it now!

Hi guys, I'm doing a bio-comic about Josephine Baker for @01FirstSecond.

We won't get to see Black Pearl: The Graphic Life of Josephine Baker until sometime next year, but when we do I can guaran-fricking-tee it'll be brilliant. This is the book that Spike was not born to make (that's way too passive), but which she has, by will and determination and the sweat of her brow has designed her career and skillset to be the book that it is inevitable she make.

Also in the future, but a good deal closer, the :01 mailroom (I'm guessing that's mostly Gina Gagliano, an absolutely key part of their operations) has been busy, with three separate advance review copies showing up on my doorstep today. Many thanks to Ms Gagliano for Ben Hatke's Nobody Likes A Goblin (due in June), Tony Cliff's Delilah Dirk And The King's Shilling (due in March, and serialized in the meantime hereabouts), and what I am prepared to call the greatest book of this or any other year: James Kochalka's The Glorkian Warrior And the Mustache² Of Destiny (also due in March, and every day after, as it will live in your heart forever).
And in the immediate term, available on Tuesday, 2 February (which would also be known formally as St Groundhog's Day), Sara Varon releases her latest, Sweaterweather & Other Short Stories.

Sweaterweather consists of eighteen shorter works, going back to the early 2000s and running as late as 2014; compared to Robot Dreams, Bake Sale, or Odd Duck, Varon's early work is relatively quiet (almost no dialog, although sometimes there's extensive expository text, especially in Bee Comic) and makes use of a Tezuka-like repertory cast.

That is, Tezuka reutilized character designs and treated them like actors specializing in various roles — the officious toady, the blustery minor authority figure, the hermitlike loner, and so forth. The names may have been different, and the costumes, settings, and historical era, but the archetype remained the same.

Likewise, Varon's recurring characters don't seem to be the same dog or cat (or whatever), but strike me more as just the particular dog or cat (or whatever) that happens to exist in a particular story. There's whole families of dogs and cats (and whatevers) populating Varon's worlds, and we get to visit with whichever ones are sharing their days with us. And that's really what Sweaterweather is about — people have days, and we get to go along to see what happens. There's usually nothing huge, little or no conflict, just the experience of being for a while.

The entire thing reminds me of nothing so much as the slower, less plot-involved (and therefore most emotionally honest and delightful) portions of Tonari no Totoro. Roger Ebert described that movie as based on experience, situation and exploration — not on conflict and threat, and that turn of phrase describes Sweaterweather to a T. Pick it up and let yourself enjoy the crisp air and warm sunshine of Sweaterweather.

Fleen thanks Gina Gagliano and everybody at :01 Books for the review copy of Sweaterweather.
---
Spam of the day:
Your Account Has Been Limited PayPal ID PP-658-119-347111
Apparently I need to repeat myself: I don't have a PayPal account, because the only group of people more determined to screw everybody they come in contact with than these identity-thieving scammers is PayPal³.
________________
¹ Seriously, the entire site just consists of
<html>
<head></head>
<body></body>
</html>
and a favicon. I'm sure relaunch is on her to-do list, but under a bunch of other stuff. Whatevs, down sites don't affect my printed copies!
² [sic]; we at Fleen prefer the spelling moustache.
³ Walmart being a close third.