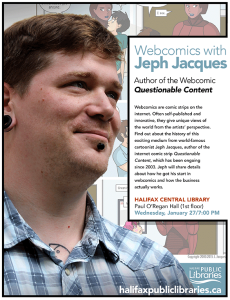 One of which is basically today, so be sure to read this one quickly.
Apologies for the lateness of this announcement, but I think it snuck up on all of us. We've mentioned previously that Christopher Baldwin has a forthcoming original graphic novel of Little Dee (in color!), roundabouts April or so. I've actually got a review copy here and will be sharing my thoughts closer to the release date. Now for the time-critical part of this announcement:

As part of the deal for this new Little Dee story, the old books must be withdrawn from sale and today is your last day to buy them.

If ever you wanted to get in on the print adventures of an adorable little girl, her wise bear friend, her loyal dog friend, and her terrible, terrible vulture kinda-sorta friend, do it now. You'll have to pry my copies from my cold, dead hands.

Also as previously noted, the Cartoon Art Museum is doing a spiffy job of keeping up programming even without a place to hang its collective hat, much less its extensive collection of cartoon art. To that end, they will be holding their first cartoonist-in-residence event since leaving their former home on Mission Street this weekend:


On January 9, 2016 from 1:00pm-3:00pm, enjoy a family-friendly event in beautiful Fort Mason exploring the creative process of cartooning with Rachel Dukes and creative possibilities with FLAX at their new location, 2 Marina Boulevard.

Rachel Dukes will be the first Cartoon Art Museum Cartoonist-in-Residence since the museum vacated its gallery space at 655 Mission Street, and will be the first artist in a series of traveling Cartoonist-in-Residence events in 2016. These events will be held throughout San Francisco in 2016 at creative institutions like FLAX, Comix Experience, Mission: Comics & Art, and Two Cats Comic Book Store.

You may recognize Ms Dukes from her work for BOOM! or her own webcomics. She does good stuff, so if you're anywhere near the Fort Mason area in San Francisco,the FLAX art & design store is where you want to be.

On the far side of the continent, Jeph Jacques will be doing his own public talk in his new hometown of Halifax, Nova Scotia, at the Halifax Central Library. Fun starts at 7:00pm on Wednesday, 27 January, on the first floor. Halifax is one of those towns that have attracted more than the demographically-proportional number of comicker types, so who knows who else you might see in the audience? Actually, I have no specific knowledge and don't want to mention names, lest I create false expectations, but you know — comics types go to catch up with each other, so keep your eyes peeled.
---
Spam of the day:
Enter the Computer Training Field – Get Degree Info.
You know that I've been in that field for more than twenty years, right? In terms of picking your victim, this is worse that the physical junk mail I've gotten the last two days running offering me Medicare plans, which ignore the fact that I am nowhere near 65 years old.
The scammier of the two — the one filled with dire warnings about OFFICIAL COMMUNICATIONS and PENALTIES UNDER FEDERAL LAW FOR FAILING TO DELIVER — just got sent back (I love prepaid postage) with a cheery Fuck off! scribbled in Sharpie.