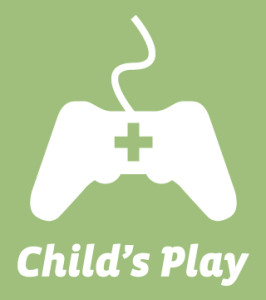 It occurs to me that I have somehow managed to not write about Child's Play yet this season, and that my memory was jogged only by seeing the news that CP coordinator Jamie Dillion has decided to move onto other things. Sorry for missing it until so late into the season, and let us jump immediately to the fundraising history. For those that may not remember the numbers, Child's Play has over its existence raised (all numbers in US dollars):
2003: $250,000
2004: $310,000
2005: $605,000
2006: $1,024,000
2007: $1,300,000
2008: $1,434,377
2009: $1,780,870
2010: $2,294,317
2011: $3,512,345
2012: $5,085,761
2013: $7,600,000
2014: $8,430,000
Total as of 5 January 2015, the arbitrary end of CP12: $33,626,670
As of this writing¹, cumulative funds raised sit at $38,173,191; that puts CY 2015 at about $4.5 million. I always wonder if any given year is when Child's Play will fail to exceed the previous year's total, and I always learn that my doubts did not come to pass. Naturally, there's only a few days left to go and about four million dollars to exceed 2014; I honestly don't know if this is the year the streak is broken, but I'll not be surprised if we have to put that questionable achievement off until next year.
In any event, taking notice of how much or how little is raised in a given year is less important the that fact that Child's Play has raised nearly forty million damn dollars to help make forays into the world of healthcare less terrible for kids. I'll keep that in mind, and in my heart all the year.
And to Ms Dillion, tackling an enormous job at a young age and running with it — thanks for all of it.
---
Spam of the day:
If you don't want any further emails for this specific offer, Unsubscribe from this offer only here [link and mailing address in California]

If you wish to unsubscribe from all future mailings, click the unsubscribe link below [link and mailing address in Missouri]
Both "links" are part of the same image, and anywhere you click takes you to the same address as any other part of the email offering English-speaking Russian ladies who want to date me and come with professional translation services. That's a lot of contradictory messages for just one spam.
_______________
¹ Updated immediately before publication, on account of the number keeps changing as I type.