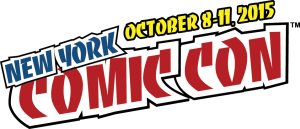 Before we get to the NYCC stuff that happens next week (assuming Hurricane Joaquin doesn't ruin everything), everybody knows that Patreon announced a security breach, right? If not, Brad Guigar has a decent summary up at Webcomics Dot Com. From what's been announced so far, this doesn't seem to be a big deal, but I'm always reluctant to sign on to anything that says all … information remain[s] safely encrypted without further details of how that's been determined. Could have been worse, never a bad idea to change passwords, and let this be a lesson: don't leave dev sites publicly available.
---
Thanks very much to Heidi Mac, on account of she's got an actual readable, searchable text dump of the NYCC panel offerings, which makes looking for things of interest a damn sight easier than it is on the actual NYCC webpage. It's just a quick runthrough, but things you might want to look at include:
Content Literacy: Teaching STEM with Comics
Thursday, 3:00 PM – 4:00 PM, Room 1A05
Can't argue when your panel includes MK Reed and Maris Wicks, who've done great STEMmy books for :01. Here's hoping that next year, the STEM comics that Dante Shepherd has gotten a grant to produce will include him on the panel.
Kickstarter 101: An Intro to Funding Your Dream Comics Project
Friday, 1:30 PM – 2:30 PM, Room 1A24
Kickstarter 201: The Pros Reveal Their Secrets
Friday, 2:45 PM – 3:45 PM, Room 1A24
Back-to-back sessions; I'm kind of more interested in the first, as it's got indy creators who've never worked for a major publisher (like Molly Ostertag). I still maintain that any such panel(s) without George or Spike is inherently lacking.
Camp Out with Lumberjanes!
Friday, 6:30 PM – 7:30 PM, Room 1A24
It's got Noelle Stevenson, Raina Telgemeier, and Shannon Watters talking about hardcore lady types. Why the heck would you miss this? Personally, it's because I'll be on a plane home from Atlanta and won't get to see anything on Thursday or Friday, but get your butts here, people!
The Cyanide and Happiness Group Sketch Jam Panel
Saturday, 8:00 PM – 9:00 PM, Room 1A10
You won't need to get your butts here; plenty will be drawn for you.
Goosebumps & The Baby-Sitters Club Revisited: A Conversation with R.L. Stine, Ann M. Martin, Raina Telgemeier and Dave Roman
Sunday, 10:45 AM – 11:30 AM, Room 1A10
Ann M. Martin (Baby-Sitters Club series) and RL Stine (Goosebumps series) talking to Dave Roman and Raina Telgemeier? This is every series book you read as a kid, and every series book your kid is reading, all in one place.
And if that's not enough for you, please search out the likes of Carla Speed McNeill (Artists Alley, B4), Comic Bento (aka the Blind Ferret folks, 2345), the Comic Book Legal Defense Fund (1764), Cyanide & Happiness (2247), the First Law of Mad Science (1046), :01 Books (2237), the Hero Initiative (Artists Alley, N104), Jim Zub (Artists Alley, X3), Katie Cook (Artists Alley, C10), Scott C (Artists Alley, N5), and, oddly enough, The Nightly Show With Larry Wilmore (Artists Alley, NC132).
---
Spam of the day:
Hours left! Warehouse Sale Can't see images? Click here
That link leads to a site literally called hellabad.faith and you want me to click it? Nnnnnnoooope.