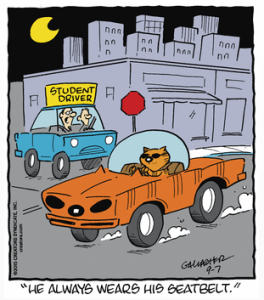 Hey, welcome back from the long weekend (those of you the States), or just to a random Tuesday (everybody else). Got some things to recommend to you, in the positive and negative senses.
---
Spam of the day:
Update Account (Final Notice)
You received this mandatory email service announcement to update you about important changes in services.
Your account gary[at]fleen.com will be terminated if you don't respond immediately.
You mean the account that I control will somehow be cut off if I don't click on your link? Wow, how does that work?
_______________
¹ In order to make the name of the event not be a tremendous lie, they will each have to draw approximately 28 sketches, or a bit more than 9 per hour (or one every 6.5 minutes) during the evening. Give an artist a drink ticket and they'll probably make the sketch 37% awesomer.
² The soulkeeper.
³ Quoting again, as we must, Rich Stevens: People die of exposure.