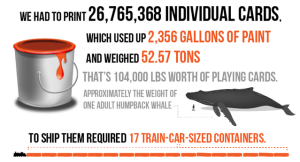 Holy cats! Raina Telgemeier has somehow slipped, as the latest iteration of the New York Times Best Seller List includes only three of her books, in the relatively modest #4, 5, and 6 slots (although we're also a mere four weeks away from Sisters being on the list for 52 consecutive weeks, so there's that). Not to worry; although the first Baby-Sitters Club color reissue has slipped off the list (after dropping to #10 last week, its 11th on the list), the second BSC color reissue released the day before yesterday.

You can see where I'm going with this.

There's a lag time on the NYTBSL, but I'ma guess we're shortly going to see The Truth About Stacey join Smile, Drama, and Sisters, and very possibly see the return of Kristy's Great Idea. Can we do five Telgemeier books simultaneously? With the remaining two BSC color reissues due in October and January, could we see an actual majority of the ten slots owned by books about tween girls? No bets, my friends.

Holey Cats! Now this is how you meet promised Kickstarter fulfillment goals:


When we launched our Kickstarter back in January, we hoped to sell 500 copies of our game. With that in mind, we wrote the following on our Kickstarter page: "Estimated delivery: July 2015"

We wound up selling more than 500 copies. We sold 460,000 copies.

…

I know we promised we'd deliver in July. But that's a lot of things we had to do. So, the new expected delivery date is …

Still July!

Yep, kittens that 'splode start their rolling shipping today; it would be impossible to ship to ship every one of the 220,000-odd (some very odd) backers in 122 different countries on the same day, despite the fact that the EK crüe have sent massive quantities of games to various countries around the world to ship domestically, rather than from the US (which would involve customs, and international shipping, and headaches and delays and missing packages galore). Heck, they had to partner with six companies for production and fulfillment, including seeing the Cards Against Humanity folks set up an entire company — Blackbox — just to handle the shipping and notifications.

Those specific details — 122 countries, six companies, Blackbox — all come from the shipping-commencement announcement along with other facts about the game; my favorite fact-cluster is that printing the 26.8 million cards required 2356 gallons¹ of paint, producing a gross tonnage of 104,000 pounds² requiring 17 rail-car sized shipping containers to hold them all. You can find at least one member ExKit team at GenCon, with copies of the game, just in case you didn't back the campaign and/or can't wait until sometime next week. And if you need a primer on how to play, they released a video starring the voice of Dr Krieger, because listening to Lucky Yates talk about stuff exploding won't cause nightmares at all.

Depending on what topics he decides to cover, there may or may not be cats (holy or otherwise) involved! Ryan Estrada is feelin' creative again, and we all know what that means: a burst of comics to bury ourselves in. This time, he's decided to do fake pitches for licensed comics based on existing concepts, and Dylan Meconis has already tossed the first suggestion out: an animated version of Murder She Wrote. But Estrada being Estrada, he's already got a half-dozen in the pipeline, and posted his unlicensed adaptation of Bringing Out The Dead. Keep your eye on Unlicensed By Ryan Estrada for more insanity in the coming … forever, possibly.
---
Spam of the day:
All are hands-free, water-proof, rechargeable, and 100% medical grade silicone. There are specific nipple toys which are created to improve nipple stimulation.
Hey, Erika and Matt? I think this one is for you.
______________
¹ Just shy of 9000 liters, or 0.007230289 acre-feet.
² About 47,200 kilos, or 1 adult humpback whale.