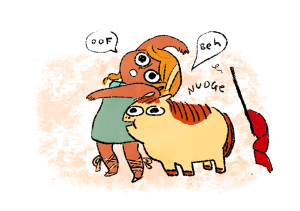 I'm in a good mood today, how about you? It's actually suspicious how well today's been going.
---
Spam of the day:
Buy Flagyl Online
Why the hell would I do that? Flagyl makes everything taste like pennies forever and if you aren't careful taking it, it messes up your gut bacteria and you end up with C. diff which means months of crapping uncontrollably. A'course, this is black market flagyl, which means it'll probably not be real and have other charming (side-)effects. Have fun with that.
_______________
¹ Cow Boy publisher Archaia was bought by BOOM! a while back.