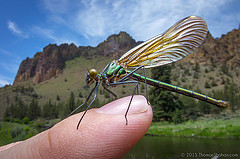 It's a bit of a roundup today, folks.
See! For those of you in Pittsburgh-adjacent areas, the ToonSeum is running a Little Nemo exhibit through 28 June; specifically, an exhibit of tribute and inspired-by works by some of the great contemporary comics artists, taken from the award-winning anthology Nemo, from Locust Moon Press. If I were on the correct side of Pennsylvania, I'd drop in just to see what Carla Speed McNeil was doing with Slumberland as inspiration.
Do! Update your links and feeds for regular Nib contributors who are now scattered to the nine vectors. Thanks to alert reader Craig L, we now have GoComics (ugh, but you gotta take what you can get) links for Brian McFadden, Shannon Wheeler, Jen Sorenson, Matt Bors, and Gemma Correll's Four Eyes strips. Also, a link to Correll's Tumblr, which supports RSS. Many thanks, Craig!
See! A list of exhibitors at this weekend's Special Edition NYC, the comics-centric comics show that's in its second year as an adjunct to the much larger (and not all that comics-focused) New York Comic Con. I've actually heard good things about SENYC, about it being on a more humane scale than the megashows, and how the roster of guest and programming are blessedly free of wrestlers, videogame marketers, and TV shills. In any event, circumstances outside my control have conspired to keep me from being able to attend last year or this year, but you should go if you're in town, because there's going to be a healthy webcomics (and webcomics-adjacent) presence, including TopatoCo and Periscope creators.

On the floor, you'll find the likes of Becky Dreistadt & Frank Gibson, Brad Guigar, Brandon Bird, Chris Giarrusso, Dean Haspiel, Dylan Meconis¹, some combination of Mike Isenberg, Oliver Mertz, Daniel Lapham, and Jeff McComsey, Jeph Jacques, Jim Zub², Karl Kerschl, Kate Leth, Lucy Bellwood, Meredith Gran (Sunday only), Molly Ostertag, Phil Foglio, Ramón Pérez, and more! Heck, there's even a Webcomics Fans meetup on the schedule.

Speaking of schedules, webcomickers are going to be all over the Freelance Like A Rock Star panel (Saturday, 3:45pm, Theater 2, featuring Katie Lane of Work Made For Hire³), and Creating Comics: The Real Stories (Sunday, 2:30pm, Theater 1). Zub will be on three panels in case you can't get enough of him — and honestly, how could you?

Do! Make a note for about February, to send me an email yelling at me to clear my weekend for Special Edition next year, on account of I'm clearly missing out. Thanks for that.
---
Spam of the day:
Okay not quoting from this one. Unlike the PR email I got yesterday that was wildly inappropriate for this blog, I got an email that was relevant, but put me off for a different reason. Namely, the subject line was A desperate attempt to get your eyeballs on my shameless self-promotion.
Don't do that. Not the self-promotion part, not the shameless part, but the desperate part. You shouldn't be desperate to get my attention — you have something that you want me to cover? Let me know. I'll cover it, or I won't, but anybody that you want to pay attention to your work can smell desperation (even when you don't state it outright) from 1.61km away, and it's not an attractive smell. Being desperate to get my attention is like telling somebody This is my work but it sucks, I'm terrible. STOP DOING THAT.
I am not naming the person(s) that sent my that email. I'll cover them in the coming days/weeks, or I won't, and if I do I won't ever say that they're the offender(s) in this situation. I'm not going to hold this subject line against them, I'll cover them (or not) based on the quality and newsworthiness of what I find … but seriously, don't do that.
_______________
¹ Dylan Meconis is going to be on my coast and I'm going to miss seeing her! This is killing me.
² Who is in the middle of this list instead of the end, thanks to SENYC listing creators by first name.
³ Dylan Meconis and Katie Lane are going to be on my coast and I'm going to miss seeing them! I'm already dead.