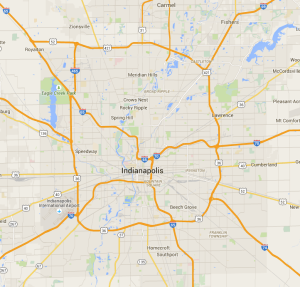 If you'll indulge me, today isn't going to be about webcomics, per se. It's going to be about David Letterman, who retired from broadcasting last night (or early this morning, if you prefer), and who is a seminal influence for so many people — in the world of late night shows and comedy, obviously, but for so many of us that hit the teens-to-twenties phase at some point in the past 35 years (including pretty much all of the first couple of generations of webcomics creators). Everybody that has an appreciation for absurdist humor, for knowing irony in the face (and service) of stupidity owes Letterman a debt. And so, on this day after I watched Letterman wrap up his career, I am full of memories.
I remember watching his daytime show, ahead of its time, weirding out the typical early-80s daytime audience. The least weird thing he did in that period was abandon the studio with ten minutes to go in the last show before the long Labor Day weekend, leaving a somewhat confused woman from Iowa he plucked out of the audience in his place. He pointed her at the cue cards, showed her which camera to look at, and left. It was the most audacious thing I'd seen in my life and I loved it.
I have a fondness for Larry "Bud" Melman (portrayed by the peerless Calvert DeForest, who never entirely let on as to the degree that he was in on joke with us), particularly considering that in the first six months of Late Night, he did a remote from my town. As the proprietor of Melman Bus Lines, he toured my small suburban New Jersey borough, making an inspection of our bus stops and shelters, deciding if we were worthy of addition to his network of day tours. A year or so later he nearly caused Dave to choke during his infamous remote segment, greeting arrivals at the Port Authority bus terminal. I remember the last night we saw Larry "Bud" Melman's son, Troy "Skipper" Melman.
I remember being lucky enough to get bonus Dave, as Late Night taped down the hall from, and at the same time as, NBC's local late-afternoon new magazine show, Live At Five. Any time they got a good guest he couldn't book (Wayne Gretzky, former president Jimmy Carter), he'd take a camera crew down and bust into their set and interject himself, amusing Sue Simmons and pissing off Jack Cafferty mightily
I treasured the guerrilla comedy of those early years: throwin' stuff off a five-story tower, crushing stuff in a 80,000 lb drop press, or drivin' around LA in a convertible gettin' drive-through fast food with Zsa Zsa. Dave never left the studio enough, preferring in later years to hide behind a Taco Bell mic or a walkie-talkie connected to Rupert Jee to mess with people.
Those were the days of rampant anarchy on Late Night, as we got to know stage manager Biff Henderson, director Hal Gertner¹, Chris Elliot as Marlon Brando, the Stupidest of Pet and Human Tricks, Bob the dog, and the sky-, monkey-, thrill-, Anton-, and tiger- cams.
Maybe it's because there is no better time to watch Dave than in college, but this period stands out as his creative peak for me — when there was no better block of TV than The Tonight Show-Dave-Later, when Dave took the opportunity to mess with his audience during Monday reruns (dubbing an entire episode into Spanish; rotating the camera continuously over the course of the hour), or his colleagues any old time (I remember him taking the last two minutes of his show to play the Star Spangled Banner and run a we now conclude our broadcast day announcement before walking into frame and admitting it was just a prank on Bob Costas).
It was the era of why the hell not?, when Jack Hanna² got his start as a recurring guest, when Marv Albert or Tony Randall would appear in the most random of cameos and Connie Chung would crush walnuts in her bare hands because why the hell not? Harvey Pekar, the person least likely to ever appear on TV, guested multiple times because why the hell not? More seriously, it was also a time of glasnost and perestroika and it made perfect sense for 22 members of the Red Army Chorus — on a goodwill tour of the US to promote friendship with the Soviet Union — to drop by repeatedly to sing the Henry Mancini-penned Viewer Mail theme song because why the hell not?
I remember watching Crispin Glover freak Dave out and the next night when he was reported that Glover had been murdered by Paul and Biff; I remember watching Madonna derail the show and Dave's reaction the next night. I remember the great Top Ten lists — Amish pickup lines, Effects of Y2K with James Earl Jones, one where Isabella Rossellini was played by Dave Foley³. And always, always, always: Dave's mom.
We all remember the night he returned from his bypass surgery and his medical team welcomed him back to the world of the living; the night in September 2001 when he welcomed us all back from despair and to the start of finding our way back to normal following a goddamn disgrace; the nights he said goodbye to Johnny and to Warren.
People with more cause than me to have been inspired by Dave have already paid tribute to him, including Conan's incredibly gracious insistence people should watch Dave instead of him, and James Corden entrance to Letterman's theme music before offering up his own thanks to Dave. It's been a long, weird, funny journey, and we'll never be the same as we were before we started.
Thanks, Dave.
_______________
¹ Uh, that's Gurnee, with two Es.
² The only person who could reliably mess with Dave, apart from Penn & Teller what with the rat traps and cockroaches, and the Tokyo Shock Boys.
³ I can't find this anywhere and am toying with the idea that I invented it in my head, but it sure sounds like something Dave (and Dave) would do.