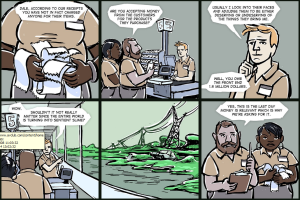 Might as well not fight it.
---
Spam of the day:
Coming out of your box can be frightening.
This piece of life advice came from a site purporting to sell Michael Kors, the most orange man this side of John Boehner. Tell you what — I'll come out of my box when you get Kors to lay off the self-tanner.
_______________
¹ And, I suspect, several times that it is legal to have.
² [Mostly] Ladies [and a certain percentage of gentlemen], control yourselves. He's taken.
³ Is this a good enough reason to wrangle yourself a year-long appointment on the staff of an Antarctic research facility to increase the odds that you'll be near a screening?
Yes. Yes, it is.