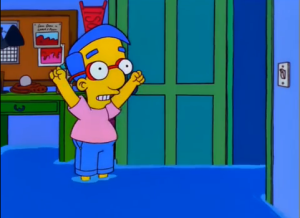 Last week was a challenge and I'm sorry about the less-than-usual volume of opinion-mongering. I trust that we'll make up for it this week.
---
Spam of the day:
Este homem de meia-idade n?o ? t?o generosa como sua m?e e ele pensa de si mesmo antes de pensar no conforto dos outros.
Which, according to Google Translate, is This middle-aged man not so generous as his mother and he thinks of himself before the comfort of others when the source language is autodetected, but This homem of meia-idade not as generous to me and ele pensa sua whether mesmo before thinking no two outros comfort when the source language sets itself specifically to Spanish. Apparently, it makes sense if you don't try to make the rules of a language apply, and is properly spammy gibberish when you do.
_______________
¹ And while we're at a funding level of approximately ten times his monthly hosting costs, keep in mind that he's been paying those costs since 2002 and it costs him $50/month in art materials for Planet of Hats (which has been running for the past year now). At current funding levels, he'll break even in about two more years.
² Much like the theory that Batman is the actual person and Bruce Wayne the invented personality, I have changed my mind and now subscribe to the belief that Dante Shepherd is real and Lucas Landherr the secret identity; just substitute a Red Sox cap and lab coat for the cowl and cape, and the graduate assistant for the youthful ward.