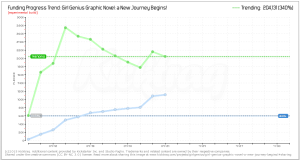 Mostly about books, today. Mostly.
---
Spam of the day:
if you decide on the wrong people or company to help you out in loan mod, you happen to be putting your loan along with your you will find greater danger.
Why yes complete stranger with a partial command of the language of international finance, I would very much like to trust you with a high-value loan modification. In other news, deposed Nigerian princes like me.
_______________
¹ And by wee bit, I mean 154 new birds.