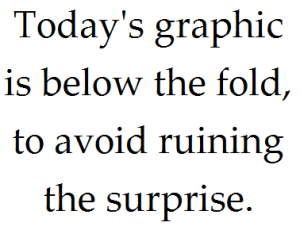 So just yesterday I was talking about people trolling Kickstarters and wouldn't you know it, today brought forth an example of the most extreme dickish behavior as an example:
Our Kickstarter is currently listed as funded but 90% is coming from a $9000 pledge from an account that hasnt successfully backed a project
The project in question, to put together a Boys Love comic anthology, presently shows funding of just under US$12,000, but if nine grand of that is from one person with no backer history, I'ma go out on a limb and say that somebody decided that just because he¹ doesn't like seeing dudes make out, he should do everything possible to undermine people who do like seeing dudes make out.
So thanks for that, Mr Jerk. I don't know if I would have heard about Boy, I Love You or not; I doubt that I'd be promoting it, but since you're determined to play the role of spoiler, the least I can do is make it clear that the project still needs your support. Hell, I'm considering tossing them a few bucks just to help offset your desire to spike a project that was doing you know harm. Oh, and Kickstarter? That set-a-threshold-for-requiring-pledge-approval is looking better by the day.
In new less likely to make me despair of humanity, last year's Beat the Blerch runs were so successful and oversubscribed that not only will there be a 2015 iteration, it's spreading² beyond the bounds of original site Carnation, Washington to Sacramento, California and (approximately my stomping grounds) Morristown, New Jersey. I don't know about Washington or Sacto, but northern Jersey is beautiful at that time of year and I really want to go check out what a bunch of Blerch-runners will look like crowded into a rather quiet, rather wealthy, rather Republican, tastefully-decorated Revolutionary War-era town³.

My guess is it's going to be glorious, but — alas — I won't be able to verify the amusingness of the contrasts, because the New Jersey dates conflict with TopatoCon. I'm guessing that Matthew Inman and his helper elves will put on a terrific event, and that it'll be the talk of the town until the next one comes around, presumably in 2016. For those not able to make any of the locations, you can order a Virtual Race Kit from next week, and stage your own Blerch run — although you'll be responsible for staffing your own Blerch cosplayers and sourcing cupcakes, Nutella, and magic purple drink on your own.

Best of luck to all the runners at all the events, and if you see Matt Inman tell him I said hi from TopatoCon.

Hey, kids! You know what today is? Only the most wonderful day of the year, that's what! Today is …

That's right, today is the day we celebrate the gift the world received when the magnificently sexy Brad Guigar blessed us by being born. Today is a day for comic books, old vaudeville routines, terrible puns, bit-champing, and laughter. So, so much laughter; laughter that has the power to kill … and well, mostly just kill. Happy birthday, Brad!
---
Spam of the day:
Gets the day off for Bradmas.
_______________
¹ Of course it's a guy.
² Much like your waistline if you don't beat the Blerch.
³ Also, there is a significant Orthodox population, so lots of stuff you'd expect to be open on a Saturday will be closed, but likely open on Sunday.