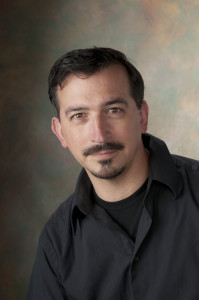 I mean, I was going to title this We Stand On Guard, but that would refer to all of our Great Northern Neighbor, not just their premiere city. Anyway, stuff about Toronto coming up. The Toronto Comics Art Festival — TCAF, for those in the know — is coming up in about eight weeks time and I will continue my unfortunate streak of missing one of the great shows. This year it's because I have a niece getting married the same weekend, and comics be damned, I love her more. But if you're going, you can see some neat stuff.
On the official end of things, TCAF showrunner Chris Butcher recently announced a new partnership for TCAF that sounds intriguing:


The Toronto Comic Arts Festival is proud to announce a brand new partnership with the Lakes International Comic Arts Festival (LICAF)! They are bringing a who's-who group of the UK's finest cartoonists to TCAF 2015, including Featured Guest Hunt Emerson!

While TCAF has gone all over the world to promote and proselytize to folks about the amazing work being done by Canadian cartoonists (at events like the Kaigai Manga Festa in Japan, or the Angoulême Festival in France), this is the first time we are engaging in an honest-to-goodness cultural exchange. This year, LICAF are bringing seven fantastic cartoonists from the United Kingdom, with TCAF bringing our own cavalcade of Canadian creators to LICAF in October!

TCAF have been instrumental in setting the pattern of public space-based, free, comics festivals, to the point that the CAF suffix tells you you're looking at a show that's probably worth your time¹. To see a formal partnership (possibly the first of many) just reinforces the value of TCAF and the likelihood of more good, local shows around the world. Well done Mr Butcher and the organizers of LICAF.

While you're at TCAF, you might pick up a copy of an anthology where the unifying theme — you might even say the central character — is the city of Toronto itself. The first Toronto Comics Anthology released last year, with a dozen stories about the city from some reasonably unheralded creators (the only one that I recognized was Christopher Bird of Al'Rashad, who wrote five pieces, some of which can be seen here and here). The new volume will launch at TCAF, with twenty new stories; several titles have already caught my eye, including Welcome to Turdberg and The Toronto Patty Wars of 1985. If you're going to TCAF, pick it up and tell me if I'm misplaced in my interest (I'm not).
Via Heidi Mac at The Beat, news of this year's Cartoonist Studio Prize nominees, presented by Slate and The Center for Cartoon Studies. As noted in prior years (this is the third), the CSP is unique in that it's got two categories — one for graphic novels, one for webcomics — and that's all. Winners in each category get US$1000, and there's an intriguing blend of familiar and new works on both sides of the aisle.

Part of what I like best about the shortlist is the variety of work on the webcomics side; there's everything from the weekly Oh Joy, Sex Toy to investigative cartooning to shortform personal experience to the obligatory Emily Carroll. Special congrats to Jillian Tamaki for being nominated in both categories for This One Summer and SuperMutant Magic Academy. Winners will be announced on 6 April.

Man, I went and had dinner with Brad Guigar last night and I didn't notice that he'd been recently bounced from the Daily Grind Iron Man Challenge, now going on for ten freakin' years? I suck. Also, apropos of nothing, that author's pic of Guigar on the DGIC page is terrible. He's much more handsome than that, as anybody who actually tore their eyes away from the photo up top can attest. Somebody get on that².
---
Spam of the day:
Seu fotógrafo privado irá acompanhá-lo em sua próxima turnê.
Yeah, no. This is one of those deals where the "private photographer" ends up selling everything to one of those revenge porn sites. I ain't falling for that again.
_______________
¹ For now at least; if it becomes as widespread and genericized as "Comic[-]Con", it may not mean much.
² Get on supplying a new pic to the Daily Grind thing, not get on Brad. Jeez, people, get your minds out of the gutter.