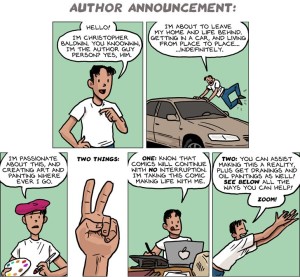 Today is going much better, thanks for asking; let's jump right into it, yes? We've got some news to catch up on.
---
Spam of the day:
Anyway if you come from the China or Finland, there are going to be certain native assortment of this awesome cue sport.
I'm not sure that this spam was actually trying to suck me into any purchase or action; I think it honestly wanted me to know about the history and brilliance of billiards. Odd.
_______________
¹ Safari operators have adopted the notion of a goal being to see "big five" game animals: lions, elephants, rhinos, cape buffalo, and leopards. I'd have thought giraffes and zebras would be in there too, or maybe some kind of bouncy antelopes, but the original list involved those animals considered most challenging (read: dangerous) to hunt on foot.
I believe that Ursula Vernon will not give a great goddamn about seeing any of those mammals, as long as she can add ten or twenty birds to her Life List. According to reliable witnesses, when Vernon sees a bird while engaged in ordinary activity like, say, driving a car, she becomes monomaniacally focused to the point that others, say, passengers in said car, have noted AAAAAHHHHH! You'll kill us all!
² From a Kickstarter that ran for two weeks in March of 2013, and was fulfilled in April. Man's a machine.
³ Both finished, and judging from some of the comments here at Fleen, not liked as much. I liked 'em just fine.