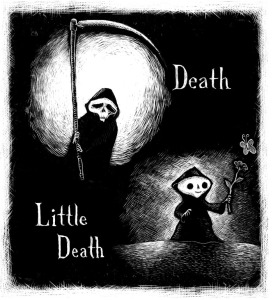 There are people that you know in life, and then there are people that are the best people that you know in life — people who you want to be around because they exude sheer joy in whatever they are undertaking. Undertakings that you want to be a part of, or at the very least consume& with gustosup1;. Several such people are up for discussion today.
---
Spam of the day:
Download Bucky Larson: Born to Be a Star Movie.
Under no circumstances should you do this. I get that spam only works if you assume the recipient is a little dumb, but this would require absolutely brainlessness to subject yourself to that actual movie product.
_______________
¹ With one tragic exception, to be noted momentarily.
² About whom enough good things simply cannot be said.
³ Who essentially is a webcomicker that happens to distribute via floppy-paper comic books and who — honestly — has remained at the top of the quality game for longer than many of his readers have been alive.