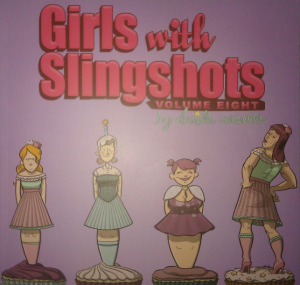 It's always a mixed bag, I tells ya.
---
Spam of the day:
No matter what the weather, festival-goers need to always pack a few essentials — including macs and wellies, as well as suncream and sunglasses.
Bit late in the year for outdoor festivals, isn't it?
________________
¹ Which is just about exactly equal to four pages a week — all the more impressive when you consider that she had to take a couple of breaks of 10 – 14 days to handle order fulfillment on A Red Tail's Dream books.
² Or more likely, will make room.