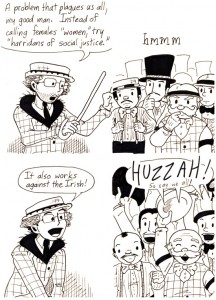 Your attention please. Please yell if you are paying attention.
---
Not spam of the day:
I just wanted to bring to your attention a comment regarding yesterday's spam of the day:
For the record and from a born spanish speaker: that spam's line makes absolutely no sense.
Román, thanks for confirming what I suspected. Good to know that spammers are illiterate in more than just English!
_______________
¹ Sorry, couldn't resist.
² In North's case, literally … I seem to recall he has something like size 15 feet.