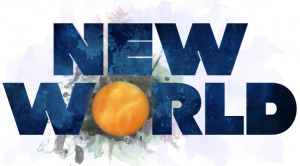 Welp, she teased us on Friday and now we know that yep, it's porn, horror, porn, and then sci-fi¹:


New World is a black-and-white sci-fi/fantasy comic anthology set to debut in the spring of 2015. Iron Circus Comics is currently seeking 8–10 submissions with the theme of exploration, colonization, conquest, assimilation, "going native," appropriation, imperialism, strained relations… essentially, what happens when mutually un-contacted cultures, continents, and species collide. We want your strangest stories about situations where characters are encountering—and having to deal with—the alien.

But please, let's not do SF tropes we've seen a million times (much like Sleep of Reason banned zombies); Spike mentions the sort of creator whose work you should look to as good examples of the stuff she's seeking, and dropped names like Evan Dahm and Carla Speed McNeil which means damn I'ma need a copy of New World in six months time or so. Oh, and did I mention the creators she's already got lined up? In addition to McNeil and Dahm, she's got Sophie Goldstein, Zach Weinersmith, Abbadon, Adoradora, Evan Palmer², Ezra Claytan Daniels, Matt Howarth, and Michelle Czajkowski already lined up, with an equal number of creators to be added.

And since this is Spike we're talking about, she'll be duplicating the stretch-goals-equals-more-money-for-creators model that's worked out so very well for Sleep of Reason and both Smut Peddlers. The application form is here and you've got until 20 November to get your submissions in.

Speaking of the Scis and the Fis, it appears that we're going to get a fairly longform story at Penny Arcade on Tuesdays and Thursdays, dealing with the AI rights in the film noire 1930s that is Automata³. I've for a while held the for a while that the P-A lads do their best work in the realm of filthy continuity, and ever since the original Automata and its followup short story, I've wanted to see more of this concept.
Leaving behind the Sci, but still with the Fi: Order of the Stick book five has just been announced for pre-order. This is not a frequent occurrence — the famed OotS Kickstarter blowout of Aught-Twelve was to reprint books thta had previously been printed, not to come up with a new collection. Book five, subtitled Blood Runs in the Family contains all the comics from #673 to #946 — nearly 300 updates (call it five years worth), many of which are the equivalent of multiple pages, resulting in nearly 400 pages of thick, lush, glorious color. Order today, get it in early December for convenient year-end gifting.
---
[Maybe] Spam of the day:
Seems he successfully explains this away in the next strip! Clever :P
Okay, the thing is, I'm not sure this is spam. There's no links to knockoff sunglasses and/or boner pills, and the text is reasonably coherent. It's one of several comments that were submitted in reference to my speculations as to what the heck is going on in Drive right now and could be read as a reaction to that. Except for one thing: Dave Kellett hasn't released the next strip yet, so the comment is either from the future, or is full of crap. Given that ambiguity, I'm pushing this one — if not fully into the spam category — away from the approved category. If you actually were commenting from the future (will have been commenting from the future? was to be commenting from the future? Man, tenses get all screwed up in discussions like this), drop me an email with the lottery numbers for the next multi-state lottery mondo jackpot and I'll be happy to reinstate the comment.
_______________
¹ Then presumably more porn.
² Two times the Evans, two times the fun.
³ Not to be confused with the recent feature film of the same name which I understand is not very good.