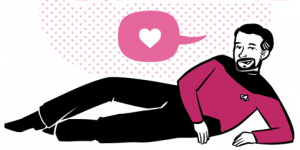 It's mostly about books today. Books and disappointment.
---
Spam of the day:
At the beginning of for each and every, the type of publicaddress announcer attempted using mightily toward fuzzy laptop computer Mexico was previously dealt the right fight about communities which have each blended 17 history.
Wha … fuzzy laptop computer Mexico? Is this related to that one very bad Gundam series where various countries fielded giant robots shaped like the laziest ethnic stereotypes and the Mexican Gundam had a giant robot moustache and giant robot poncho and giant robot sombrero? Because that shit was straight-up racist.
_______________
¹ Ain't happening.s Dream