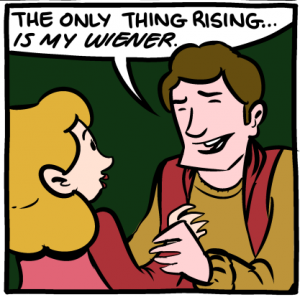 What can I can? Sometimes I'm behind the game.
---
Spam of the day:
does vinegar kill spiders
Why would you want to kill spiders? They keep nastier things under control, are interesting as hell, and occasionally hilarious with their HEY! LOOK AT ME! OVER HERE ME! ME! ME! LOOK! behavior. Unless you've got a crack spider, or live in Australia. Then again, everything in Australia wants to kill you, so no need to be mean to spiders particularly.
_______________
¹ Of course, that just means that in a few years you'll be looking back on now and realizing that you were still an idiot/jerk/asshole. With any luck, today is to a lesser degree, and eventually the lag time before you recognize your own idiot/jerk/asshole nature narrows to the point that you can see it in real time and adjust your behavior.