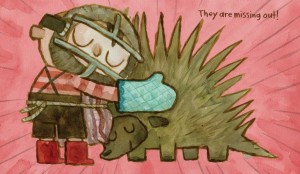 There is so much good stuff available today, it's almost embarrassing. I honestly don't know where to start.
---
Spam of the day:
None today; I'm in too good a mood to spoil it.
_______________
¹ Bacterial meningitis, the effects of which lingered and robbed him of months of productive time. Speaking with him last year, he told me how recovering necessitated a completely different approach to writing, and that the Harry Potter covers gave him the time to rewire his brain. My suspicion is we're going to see his new, more structured process of writing results in a tighter, more cohesive story … and Amulets 1-5 were already damn strong on the story end.