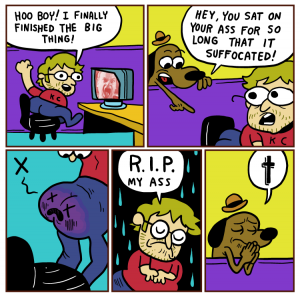 Let's just hit you with a quick list of things that caught my eye today, and then we can all enjoy the weekend.
---
Spams of the day:
Have you ever considered about including a little bit more than just your articles? I mean, what you say is important and all. But imagine if you added some great images or video clips to give your posts more, "pop"!
And …
Write more, thats all I have to say. Literally, it seems as though you relied on the video to make your point. You definitely know what youre talking about, why throw away your intelligence on just posting videos to your site when you could be giving us something enlightening to read?
I'm just going to let the two of you fight this one out.