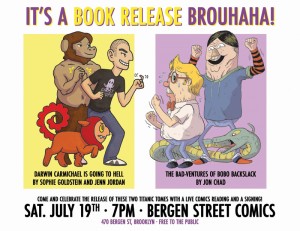 Did I use that title before? I feel like I may have but also don't feel like checking. There are things happening in comics that, oddly, do not involve the imminent San Diego Comic Con.
---
Spam of the day:
Punctuation simple plus are different. An example is usually"Manner" Regarding"Chanel, The brand are advised to get in line along side appears, And observe after a continual coupled every side of the back pack.
The irony of that quote being about punctuation is giving me a stroke.