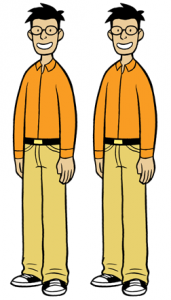 San Diego Comic Con programming continues its release, with Friday's panels and things now up for your perusal. As always, the schedule may change over the next couple of weeks, so verify the schedule before sitting in line for 37 hours.
Friday Programming
Gender in Comics
10:00am — 11:00am, Room 4
Some very smart people on this panel, whose writings on the Venn diagram of gender and comics I enjoy a great deal, including Janelle Asselin, Andy Khouri, Jennifer de Guzman, and Laura Hudson.
Comics Arts Conference Session #5: Rescued by Batman: Finding Hope in Something Terrible
10:30am — 11:30am, Room 26AB
Dean Trippe talking about his experience with sexual abuse and how Batman saved him. My third must-attend of the show.
Origins of the Comic Strip: The Untold Story of Artists and Anarchy, 1895-1915
3:00pm — 4:00pm, Room 29A
Could be an interesting companion to the screening of STRIPPED later today.
Walking the Line: An Investigation into Alternative vs. Mainstream Comics and Beyond
3:00pm — 4:00pm, Room 28DE
Kazu Kibuishi and Gene Luen Yang will be part of the panel, moderated by the always-great Calvin Reid. But here's the weird part:
Words and Pictures
3:00pm — 4:00pm, Room 9
Got that? Same time as the panel immediately above. Moderated by Lev Grossman of TIME magazine, it's a murderer's row of modern masters of graphic storytelling: Michael Cho, Faith Erin Hicks, Lucy Knisley, Jen Wang, and Gene Luen Yang¹.
Comic Book Entrepreneurs: The Business of Comics
6:00pm — 7:00pm, Room 9
Bunch of business types, but also Noelle Stevenson of Nimona and Lumberjanes.
STRIPPED
6:10pm — 7:40pm, offsite
Well, half offiste; STRIPPED will be screening as part of the Comic Con International Independent Film Festival, which takes place at the Marriott next door to the convention center, in Hall 2. It's still part of SDCC so you do need to be badged, it's just not in the convention center. With another film starting immediately after, it doesn't look like there'll be time for a Q&A with filmmakers Freddave Kellett-Schroeder, but they'll be at booth 1228 all show, so drop by there to pick up a copy or ask 'em about focal length or whatever.
Okay, that's it for now; as a quick note, I'll be on Pacific Time next week, so look for updates to occur later than they normally do. Yep, work sends me to the Left Coast just before I have to fly there for the convention like three days after I get home. I am not going to know what damn time zone it is for weeks.
---
Spam of the day:
what does yolo swag mean
_______________
¹ Is Gene Yang able to be in two places at the same time? It might explain how he has the time to turn out so many graphic novels without seeming to rush or skimp on any of them.