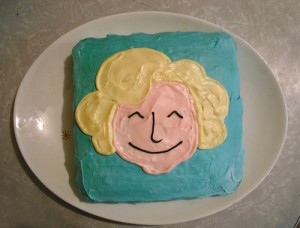 San Diego Comic Con programming started to drop today, with Thursday's slate now available for your perusal. As usual, I'm listing out things that caught my eye; your mileage may vary.
Thursday Programming
Graphic Novel Programming at Your Library
10:00am — 11:00am, Room 23ABC
If you've been wanting to get your work into libraries, this is probably a good place to trawl for librarians.
Legends of TV Land
find it yourself
This is just to point out that Betty White now counts as valid topic for SDCC panel time. Look, I get it, she's a treasure, but we've really jumped the sharknado on this one¹.
Under the Dome: Panel and Exclusive Sneak Preview
11:15am — 12:00pm, Ballroom 20
I am including this solely to make Jon Rosenberg's head explode.
Welcome To Night Vale
12:00pm — 1:00pm, offsite
TopatoCo will be presenting a panel at the Geek and Sundry Lounge on 4th Ave in the Gaslamp, covering the secret history of one weird little town. As it's offsite, no SDCC badge is needed.
Gene Luen Yang in Conversation with Scott McCloud
3:00pm — 4:00pm, Room 28DE
This is the first must-attend of the show for me. I've never met Yang, but I owe him many profuse thanks for his body of work.
NASA's Next Giant Leap
3:00pm — 4:00pm, Room 6A
Okay, I'm not sure why Seth Green is moderating this one, but any panel with Buzz Frickn' Aldrin and Bobak Frickin' Ferdowsi² on it gets my attention. They may have undersized the room for this panel.
The Sergio & Mark Show
3:30pm — 4:30pm, Room 8
The two most consistently amusing people in comics.
How to Kickstart Your Dream Like a Pro
5:00pm — 6:00pm, Room 25ABC
Spike, Ryan North, David Malki !, Zach Weinersmith, Aaron Diaz, and George Rohac are, inexplicably, not on this panel (indeed, half of them won't be at the show). However, I'll give a dollar to each one of them that attends the panel to kibitz from the floor.
Understanding Stories: The Making of a Graphic Novel
5:00pm — 6:00pm, Room 7AB
McCloud again; hopefully includes previews of The Sculptor.
Cartoon Hangover: Bee and PuppyCat and Friends
5:30pm — 6:30pm, Room 6A
Natasha Allegri, Becky & Frank, Madeleine Flores, Allyn Rachel and Kent Osborne (voices of Bee and Deckard), and others. Second must-attend of the show for me.
Indie Comics Marketing & PR 101
6:30pm — 7:30pm, Room 8
Panelists from comiXology, BOOM!, and Fantagraphics. Could be some very worthwhile info at this one.
---
Spam of the day:
As explained NASA's Glenn Research Center, the biggest market of gravity is "the average location with the weight from the object.
This spam may actually tie with this one:
how much is 100 grams in tablespoons
… in terms of fundamentally misunderstanding how basic concepts like mass, volume, and gravity work. Going to ask me how much time twelve parsecs is next?
_______________
¹ Sharknado 2, naturally, has its own panel on Thursday because of course it does.
² Who, let's be clear, oversaw the most audacious landing in space exploration history before his 33rd birthday. Respect, my brother engineer.