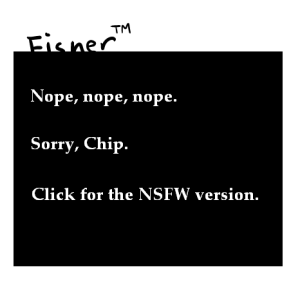 So the 2014 Eisner Award nominations are out, and there are some things worth mentioning on the list. Things that jumped out at me in no particular order:
Matt Inman's nomination for Best Digital/Webcomic is less significant than his nomination for Best Short Story. As near as I can tell, this is the first time that an online offering has gone head-to-head with print offerings within a category.
That said, it should have been two online offerings, as it is entirely inexplicable to me that Dean Trippe's Something Terrible should have been a shoo-in; for that matter, its complete absence from any category is the most baffling thing about this year's nominations.
:01 Books continues to have the best hits-to-misses ratio in the industry, garnering four nominations on fewer than two dozen releases in 2013; they dominate Best Publication for Teens (13-17) with three of the six nominations¹.
The requirements for Best Digital/Webcomic continue to keep much of the best creators locked out, with the emphasis on longform works only:


For the Best Digital Comic category, works must be longform—that is, comparable to comic books or graphic novels in storytelling or length. Webcomics similar to daily newspaper strips, for example, would not be eligible. Digital comics should have a unique URL, be part of a webcomics site, or otherwise stand alone (not be part of a blog, for instance).

Which is why I'm surprised that Inman was included here; it doesn't feel of a piece with the other nominees.

I'm in favor of any awards list that permit Chip Zdarsky to be … well, Chip Zdarsky.
Names that jumped out at me: Becky Cloonan, Faith Erin Hicks, Jeff Smith, Brian Fies, the late Kim Thompson, Fraction/DeConnick, Terry Moore, Steve Hamaker², Carla Speed McNeil.
Seriously, nothing for Something Terrible?
In other news:
Eric Colossal's Rutabaga has been picked up by Amulet Books:


I am currently coloring the ENTIRE BOOK and I think it's going to look really amazing! Above is a sample of what the coloring might look like.

I'm super excited and can't wait for everyone to see it!

The first book is due out in March next year, with a second to follow. Everybody be happy for Eric!

The Cyanide & Happiness crüe have been picked up by Boom's creator-owned division, Boom!Box, where one may also find Midas Flesh (by Ryan North, Shelli Paroline & Braden Lamb) and the just-launched (and wonderful) Lumberjanes (Noelle Stevenson, Grace Ellis, Shannon Watters and Brooke Allen).

The rapid expansion of Boom!Box from zero to third announced property in — what, four months? — makes me think that they must be doing something very right. I'd love to get a good look at their creator-owned contract.

The C&H collection, Punching Zoo, will drop in July, presumably just in time for SDCC.
______________
¹ Although I'd say that Boxers & Saints have as much to offer adults as teens.
² I'm guessing that Jenny Robb, 2014 Eisners judge, curator of the Billy Ireland Cartoon Library & Museum, and Hamaker's wife, recused herself from some catgories.