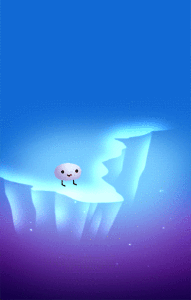 The snow we were promised over the weekend turned out to be a light dusting. I found out that work will be sending me to Portland next month¹. The dog we fostered for a couple of weeks has settled in nicely at his permanent home.
But even these positive outcomes are tempered by the fact that the world is still filled with terrible, terrible people, particularly if you have the gall to be both a) creative, and b) a lady. Combine this with weather systems that have disrupted life in the various centers of comics creation (and the post-Angoulême European dispersal), there is very little new happening today.
So let us instead focus this day — when we could all use a bit of brightness in our lives — on the one thing that is unashamedly, unambiguously beautiful and right and pure in this tarnished world:
Thank you, Anthony Clark. Thank you.
_______________
¹ Opportunity to see friends on somebody else's dime? Excellent. Only two days long? Booo.