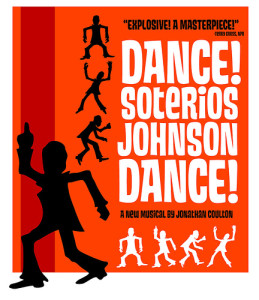 Yay. Even better, Soterios Johnson took the time to send me an email debunking the rampant rumors around the region that we were going to be getting 70 – 80 cm of snow this weekend. Rumors be damned, if SoJo says we get a dusting, Mother Nature herself must needs obey. Only good news today!
How you know Hiveworks is doing something right: they're well-known enough to be a target of people with nothing better to do. In a recap of last year's incident, miscreants broke in, did minimal damage, and triggered malware warnings from Google. No malware (never was), and the actual interruption was brief, but warnings may linger. Hey, miscreants? We get it, you're very clever. Maybe give people that just want to read comics a break for a while?
Jason Shiga has a new comic, years in the planning, and anything that guy does is more likely than not going to be brilliant. I mean, did you see Meanwhile? Demon starts here, features Jimmy from Meanwhile, has seven pages so far, and will be updating daily. Most interestingly, at the top of the comic is a progress bar, which kicked over from 0% to 1% on page four, making me thing we'll be getting patented Shiga wonderfulness for the next year-plus.
Slate's Book Review and the Center for Cartoon Studies have announced their nominations for the Cartoonist Studio Prize (last year's winner: Chris Ware's Building Stories in the Graphic Novel category, and Noelle Stevenson's Nimona in the Webcomic category), and there's some brilliant stuff listed there by the likes of Gene Yang, Boulet, Erika Moen, Gabrielle Bell, Emily Carroll, KC Green, and many more.

I can't say that I've read everything on the list (consulting judge Christopher Butcher has knowledge that is both broad and deep), but everything on the list that I'm familiar with damn well deserves to be there. Even better, the breadth of form, content, and genre is breathtaking; the only thing that some of these nominees have in common is, they're comics. Winners will be announced next month.