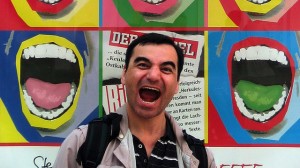 I have a few things that are coming up, things that you might want to keep an eye on, even.
_______________
¹ This will be the first year of the BGS's five-year existence in which Howard Tayler will definitely not be among the nominees, given he didn't complete a story-arc of Schlock Mercenary in calendar 2013.
² Quick question: are there any other webcomics creators with an Erd#337;s-Bacon number? Morgan-Marr's is 6, which is pretty damn impressive. Even more impressive, he has an Erd#337;s-Bacon-Sabbath number (something achieved by only 37 people in the history of the world) of 16, although that site overestimates his Bacon number by 3, giving him a likely EBS# of 13. Damn.