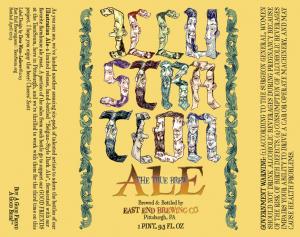 If you don't know what license fees I'm talking about, see yesterday's post where we learn that boilerplate approaches to convincing somebody that your endorsement is really, really essential went wrong. Now, hold on to your (metaphorical, physical, doesn't matter) hat, because it's about to go extraordinarily, amazingly wrong.
Yesterday we introduced the idea that Ziff Davis (no link for them!) wanted webcomickers to pay a license fee for the privilege of quoting a listicle about their own comics. The creator who shared that email back-and-forth didn't get around to asking what that license fee might be but another one did, and gave me permission to share the number if I kept his name¹ out of it. Ready? Here it comes:
Apart from the quote "PCMAG Best Webcomics" you can use the following quotes from the feature:

"[removed for anonymity]"

"[removed for anonymity]"

The fees vary depending on if you want to use the logo and quotes on just your website or on all digital media platforms (social media, emails, etc.) The fees are about $1,000 for a feature like this but I am willing to work with you on figuring out a fee that works for you. [bold added for emphasis]
So that's a cool thousand dollars for the privilege of using a logo and two pull-quotes for a year. Now you know why defender of the realistic sense of artistic worth Ryan Estrada got all incredulous yesterday. I can scarcely believe it myself.
---
Let's end on an up note before the weekend, yeah? By the time you do something official and public twice, it becomes a tradition, which means that The Toonseum is well into beloved, longstanding tradition territory, as they're releasing their fourth edition of Illustration Ale in conjunction with East End Brewing. Two things of note:
The launch party for Illustration Ale 2013 is at 7:00pm on 5 December, and as is traditional will feature six labels from six Pittsburgh artists.
This launch is coming months later than expected, as East End Brewing takes some pride in their craft.
By that I mean that the beer was due in August, and the brewmasters made a tough call:
My apologies for the late notice on this, but based on what we're seeing with the bottles of Illustration Ale we've been sampling here, we will not be doing a release at the Toonseum for bottles of this beer as we had planned this Saturday August 3rd.

We had hoped the bottles would come around (which is why this notice is so late in the game), but they just aren't up to snuff, so we need to make the call to POSTPONE this release, until we can get a re-brew into the tank and subsequently into new bottles.

It's one thing to have 1,500 bottles of unsaleable hand-bottled beer on our hands, but it's another to… well, yeah. In all honesty, this is about the only thing we're thinking about today. But you can't sell GOOD BEER every day if you aren't willing to make the decision to pour some not-so-good beer down the drain. It doesn't make it any easier though.
Well done, East End Brewing, and well done The Toonseum — you've chosen your partners well, and I expect to hear that this year's vintage is spectacular.
_______________
¹ Side note — of the 25 webcomics on the list there are a total of 33 creators if I counted all the creative teams correctly; 7 of them were women, which is less than I would have expected. Where on earth were Dylan Meconis, Erika Moen, Dorothy Gambrell, Yuko Ota, and Magnolia Porter, just for starters? Okay, Hurricane Erika gets left out because of the sexytimes, fine.
Still, that 21% representation blew away the gender imbalance I noted in their list of best digital comics (that is, regular print comics also available via comiXology and the like). Over there it was ten comics, 14 creators, and the incredibly skilled Fiona Staples the sole lady for a whopping 7% representation. I'm starting to get why so many ridiculously talented comics–making ladies are in the original graphic novel end of the industry, where they seem to be more welcome.