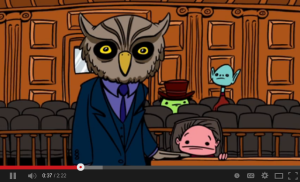 A number of things happened Thursday, but I felt like Friday belonged to Joey. I don't imagine a slight delay in discussion has changed any of these things too much.
_______________
¹ Perhaps appropriately, it started in reaction to what the PA guys perceived as persecuting, dickish behavior on the part of another. You may argue if you wish about the presence or absence of irony in that state of affairs, but it is inarguable that Child's Play has done a great deal of good for sick kids and their families in the decade since.
² cf: the prevalence of scammers on eBay, who always find exploits within policies that are meant for honest participants. But, like they say, locks are for honest people.
³ Remind me to tell you sometime about the dark days before card swipers and how customers could get screwed by stolen credit cards for weeks until the numbers got into the hands of merchants.