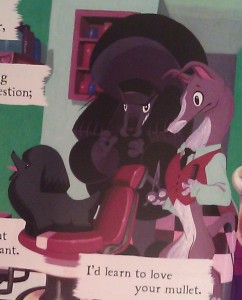 Let me just point you at some things worth seeing.
_______________
¹ And by that, I mean that you should ideally find yourself in the bleakest of all possible circumstances: pinned underneath a broken snowmobile on the endless, frozen wastes of the Arctic tundra. At night, the ice weasels come.²
² Bleakest possible circumstances devised by Matt Groening a couple of decades ago in the run of Life is Hell, which I miss dearly.