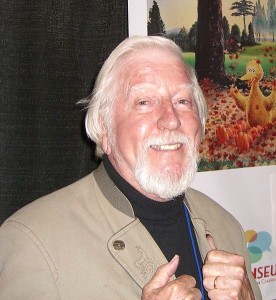 A couple of things happened that people have been kind enough to email me about, and I figure I could share those with you. That would be nice, wouldn't it? Sure it would.
The accolades keep rolling in for Gene Luen Yang's Boxers and Saints, which has been included in consideration for the National Book Award (where it is the only graphic novel this year). This is the longlist, the finalists have yet to be determined, but Yang's got a proven track record, considering that American Born Chinese was an NBA finalist in 2006. Not only that, but if my search skills are correct, ABCwas the last graphic novel to get an NBA nod, and Mr Yang also appears to be the only repeat nominee in the Young Adult category in that time. Interesting.
New York Comic Con is fast approaching and I'll be keeping an eye on webcomicky goings-on from the show floor again this year; programming has appeared on the NYCC website, with all four days populated as of this writing. As usual, watch out for last-minute changes, and as others have noted, there are some interesting scheduling conflicts:


@NY_Comic_Con has programmed @KodanshaUSA's panel against @shonenjump's, & the @FUNimation+Kodansha panel against @yenpress. Nice.

And the Funimation and Vertical panels are also at the same time! Yay!

I'll do a thorough schedule-trawl and let you know what happens in webcomics world on the floor; if nothing else, you can meet/greet Maki Naro, Katie Rice, and Mac Schubert of Strip Search in the Artists Alley, as a result of having won reward challenge #4.

Speaking of big-city cons, Pittsburgh Comic Con kicks off a week from Friday, and you know who will be there, at the booth of Official Fleen-Approved Cool Place The Toonseum? Caroll Spinney. If you don't recognize that name, perhaps you recognize his work in the personages of Mr Bird or Mr The Grouch? It's Pittsburgh for crying out loud, the hometown of Mr Rogers, so take a cue from him and do the neighborly thing: if you're at PCC, drop by the Toonseum booth and thank Spinney for his contributions to the world. If you don't, I'm not mad, but I will be disappointed in you.
Speaking of museums and the weekend of the 28th, the Cartoon Art Museum in San Francisco will be participating in the Smithsonian magazine's ninth annual Museum Day Live event:


The Smithsonian magazine Museum Day is a nationwide event and offers free admission to any visitor and one guest with a Museum Day Live! Ticket to a participating museum or cultural institution.

Inclusive by design, the event represents Smithsonian's commitment to make learning and the spread of knowledge accessible to everyone, giving museums across all 50 states the opportunity to emulate the admission policy of the Smithsonian museums in Washington, D.C. Last year's event drew over 400,000 participants, and this year's event expects record-high participation.

The Museum Day Live! Ticket is available to download now at Smithsonian.com/museumday. Visitors who present the Museum Day Live! Ticket will gain free entrance for themselves and one guest at participating venues for one day only.

For those that don't happen to be in San Francisco on the 28th, there will be plenty of other venues participating, so grab your tickets now (one per household, per email address, more information on the tickets page).