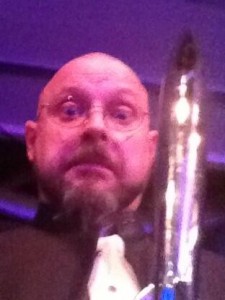 This was supposed to be a day of catching up on things, and instead it's a day of nursing a spine that's determined to insist that it is the boss of me. Ow. Let's see what some young'uns with presumably good backs are up to.
As previously noted, it was a weekend with several important cons, at least of one — PAX Prime — which is still going on. As anticipated last week, word came regarding the new artist of The Trenches, and it turns out to be Strip Search alumna Monica Ray¹; congrats to Dan Stefanidis who emailed me on Tuesday with a guess that the line weights and color palette reminded him of Ms Ray's work.

Continuing their habit of throwing projects to people who don't end up working in-house (cf: the Penny Arcade Personality Pins, as drawn by Tavis Maiden, whose Kickstarter is down to its final two days), not only will Monica Ray be drawing The Trenches, she'll find fellow Artist Ty Halley on writing duties.

Given the trend in the ten weeks or so since Katie Rice was declared the winner², it appears that nobody lost that first season, except those of us who were looking forward to the traps. Certainly not audience- and crew-favorite Cool Guy "Nick" Trujillo who took the opportunity of the Artist Reunion panel at PAX Prime to propose to his girlfriend and simultaneously raised the bar for all future PAX-related proposals.

In any event, Ray, Halley and Trujillo are all disgustingly young and presumably have backs that do not give them trouble, for which they should be grateful. Also, apropos of nothing, Strip Search Artist Abby Howard, who also just moved to Seattle, should know that thanks to a sketch she did at PAX this past weekend, I finally have found an image that I think is important enough to get tattooed on my body. Oh, Robert … so dreamy.

Know who else is young and had a good weekend? Howard Tayler, born on the 29th of February, and thus between the 11th and 12th occurrences of his birthday. Last night, he failed to break his streak of winless nominations for the Hugo Award for Best Graphic Story; he can take some solace from the fact that he is the only person to be nominated for this award every year since it was introduced in 2009³.

Oh, and also from the Hugo that he won in the category of Best Related Work, for his part in the podcast series Writing Excuses.

Now I'm speculating here (Tayler being my Evil Twin only gives me so much insight into his thought process), but I feel that this award might mean even more to him than Best Graphic Story; Tayler's a pretty self-effacing guy and as much as Schlock Mercenary is where he made his bones, he's grown to be more than a single-creation creator. He's done both illustration and writing in the SF/gaming world, and Writing Excuses is all about providing advice and mentorship for future writers, and I just get the feeling that it's where he might allow himself to feel a bit more pride.

You done good, Howard; you're the best nemesis I could hope for, and I'm thrilled that we're not the sort of mismatched pair that annihilates each other if we come into contact. Assuming that we truly are opposites, I'm guessing that today's discomfort means that your back is in stellar shape and I'll let you have that one today. Tomorrow though — I'm expecting you to take your fair share of this stiffness.
_______________
¹ Her dinosaur/rollerskates comic was possibly my favorite piece of art produced in all of Strip Search season one, and you can get an absolutely beautiful print of the comic, cleaned up and reworked for color, is available from her store and you should get it.
² And who just started her year in residency at Penny Arcade, and who has already worked on the PA Presents Project Fairway Solitaire.
³ I'm not about to do a comprehensive search of Hugo history, but this may make Tayler the only person to be nominated every year of a permanent award's existence. While there are some other repeats in new awards — such as Best Fancast, existing for two years, featuring a number of repeat nominees, and in fact won both years by the crew of SF Squeecast — the key there is new awards. Hugo rules, as I understand them, will require a vote after three iterations to determine if these awards become permanent.