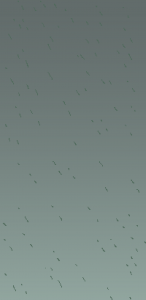 I have but two things for you on this, a rather nice Friday afternoon:
TCAF exhibitor applications for 2014 now available. Showrunner Chris Butcher may be chilling in Japan right now, but the organization he built is on top of things and the process of curation for next year's show is well in hand. If you want to make sure that your application is as good as possible, never fear: applications will be considered until 18 October (individual creators) or 15 October (publishers and those requesting multiple tables), so no worries about getting shut out if you didn't apply in the first twelve seconds. As a side note, TCAF has expanded in recent years from one weekend every other year to a weekend every year, and in 2014 it will add a Friday's worth of non-exhibition content (that would be 9, 10, and 11 May, 2014).
Boulet, for whom this page has a deep and abiding respect, not least for this ability to crank out a lot of gorgeous pages very quickly, dropped something fairly amazing on the internet today: an epic (and I don't use that word lightly) vertical-scrolling pixel comic titled The Long Journey. How long is it?¹ Long enough that the image at the top of this post is one sixty-fifth of the full comic. At least partially in honor of slightly more than nine years of 'net-based comics, it is (like much of Boulet's work) sprawling, contemplative, philosophical, and absurd in equal measure. Go read it now and understand that while the infinite canvas² has much potential to annoy, sometimes it's downright sublime.
_______________
¹ That's rather a personal question, sir.
² Shhh! Nobody tell E. B-White!