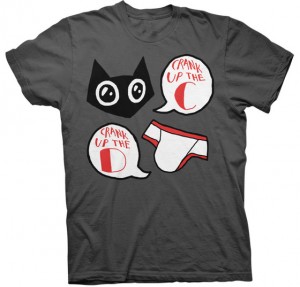 If all is working correctly, I am on a flight from Newark to San Francisco, and thence to San Diego as this post goes live. This will also serve as a reminder that I'll be on Pacific Daylight Time for the next while, and postings may be later than you are used to. Then again, I may just post throughout the day rather than try to stick to one update per day, so come back here regular-like and you'll be fine.
In the now-ish timeframe, I am thrilled to report that Kris Straub's Broodhollow Kickstarter cleared goal around the six hour mark, is already knocking down stretch goals, and is trending high on Kicktraq¹. Speaking of spooktacular Kickstarts, Abby Howard's campaign for The Last Halloween is in its final minutes and may well hit the US$130,000 mark. The C and the D could not be any more cranked.
Also happening roughly now, Paul Southworth recently spent some time drawing people that responded to him on his Twitterfeed, and is now opening the opportunity up to all:


Digital Cartoon Portrait Studio' is open for business! http://southworth.bigcartel.com/ Digital cartoon portraits starting at $35.

Speaking as the owner of a Southworth original (from the Ugly Hill days), that's a frickin' bargain. If you get a portrait from him, see if you can talk him into including the Eyes of Liquid Rage.

The Cartoon Art Museum will again be hosting some of the greatest talents in comics at their SDCC home, booth #1930, and will also again be hosting the CAM Sketch-A-Thon. For a suggestion donation of just ten bucks you can get a drawing from your favorite creator! Preliminary schedule now up on the CAM website, although circumstances may require last-minute changes, so check back there regularly.
_______________
¹ Obligatory disclaimer: the early Kicktraq predictions are wildly higher than almost any project will actually make good on; give it another 24 hours and apply the Fleen Fudge Factor and we'll have an idea where it's headed.http://www.jspowerhour.com/li