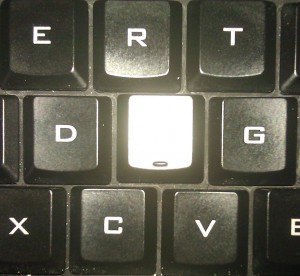 Five Fs worth of alliteration? Might be a personal record. Also, Fleen personnel upgraded WordPress and plug-ins in response to the current exploit going around, so let us know if anything is behaving oddly.
I'm assuming you've seen this first piece already, but just in case: a scammer or scammers unknown are lifting Kickstarter campaigns wholesale (straight down to text and video) and reproducing them on IndieGoGo so as to rake in money by piggybacking on legitimate campaigns. Kudos to Chris Sims at Comics Alliance for the full story¹, which has grown by at least one more attempt in the time since his story went up.
Conventions! Half of [web]comics is traveling to one show or another. If you're in transit and prepping up your exhibit or alley space, :01 Books has some handy tabling tips that even veteran pros could stand to give a quick-once over. So where can you see these people? Depends on where you go (and names are in no particular order, and likely to be missing names that really should be there).
Stumptown Comics Fest in Portland, Oregon typically shoots for an indy-/smaller press feel, though there are plenty of big names coming to town. Webcomickers and similar types you may see there will include Bill Mudron, Boulet, Spike (no doubt with copies of the Too Hot For Gumroad Smut Peddler in hand), Diana Nock, Dylan Meconis, Emi Lenox, "Hurricane" Erika Moen (debuting her new, weekly webcomic tomorrow!), Evan Dahm, Faith Erin Hicks, Hope Larson (with her brand new Who Is AC?), James Kochalka, Jenn Manley Lee, Kel McDonald, Kory Bing, Mac Schubert, Matt Bors, Phil Foglio, Rembrand Le Compte, and the suspiciously named Tyrell Cannon, who has a comic called "Gary" what the hell, people.
Meanwhile, the Calgary Comic & Entertainment Expo in Calgary, Alberta will see a somewhat more mainstream crowd, but has proven to be a lucrative show in the past for webbish types like the Blind Ferret crew, Sam Logan, Joel Watson, Danielle Corsetto, Jennie Breeden, a TopatoCo contingent (including Jeph Jacques, KC Green, and Meredith Gran), Alina Pete, and Jim Zub.
Finally, C2E2 in Chicago, Illinois hasn't really gained traction with the webcomics crowd (one indicator: Spike apparently opted to incur flight, shipping, and hotel costs for Stumptown rather than stay home in Chicago for this weekend), but you'll still find Ramón Pérez, Chris Giarusso, the Cyanide & Happiness clade, Ed Brisson, Mike Isenberg, Oliver Mertz, and Daniel Lapham, Katie Cook, and BOOM! Studios (although it appears none of the creators from their Adventure Time or Regular Show projects).
Superfans may wish to note that it is probably just possible to hit all three shows this weekend. This is not a request or a recommendation, just an observation.
_______________
¹ Also for FunkyWatch, which allows me to keep a weather eye on the most miserablist strips in history without having to read them myself. I think that falls clearly into the category of taking one for the team.