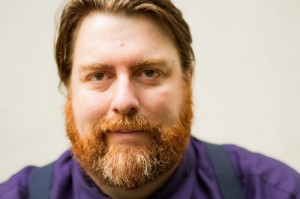 Douglas Adams was right¹ — there's something about Thursdays that's just off, and Dentarthurdent is not unique in that assessment. Today is probably the Thursdayiest Thursday in some time, too. Let's see if there might be some news out there that will break through the doldrums.
_______________
¹ About far more than just Thursdays, in fact.
² Starting out from a park building on what we'd assumed would be a 15 minute or so hike to the Mendenhall Glacier which was right there, we found ourselves turning back after two hours on account of the damn thing was no closer than when we'd started. There was simply no visual cue as to the actual distance, which was weird.
³ Actually, that depends on how you define "large". The actual urban portion of Juneau is pretty small (about 12 square miles and 17,000 people, and chunks of that are university/state capital land), but if you include all of the "city and borough" land, you're looking at more than 3200 square miles/32,000 residents (or a bit smaller than Rhode Island and Delaware put together). By contrast, my town runs a relatively compact 2.8 sqare miles, but manages to fit 13,500 people into that space.
4 My evil twin.
5 Namely, Never read the comments.