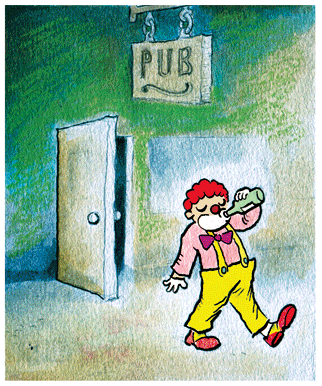 A little behind the times on some things, pretty up to date on others.
_______________
¹ Sommelier, wife of a comics guy of some note, and original showrunner of MoCCA Fest, the latest iteration of which is approaching rapidly.
² Full disclaimer: I have encountered Lesko twice in person at random — once on the streets of Bethesda, MD and once in New York's Penn Station. He looked really annoyed at life both times and kinda elbowed me in the ribs semi-accidentally on his way through a tight slalom of people.
³ We at Fleen haven't done a comprehensive survey, but this is most likely the new contender for the longest, most convoluted sentence in the blog's history. Yay?