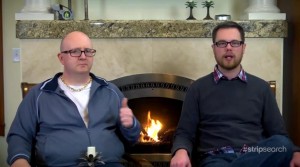 Weird how that worked out.
_______________
¹ My theory is that at some point near the end of production, Mike and Jerry will tell the Artists that The Trap was their feelings for each other. Group hug, awwww.
² Please don't actually do that.
³ Never read the comments, especially not at YouTube.