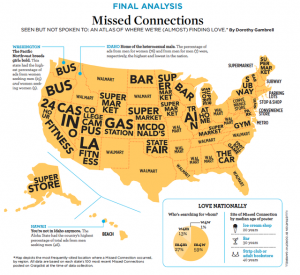 So Howard Tayler's Kickstarter is running at some 3000% of goal and counting, and he's got a really important update that you should read. Certainly, read it if you're a backer, but also read it if you've ever considered running a Kickstarter yourself because he talks about how your plans can get completely pooched not just from failing at a Kickstarter, but from succeeding too well¹.
The original scope for this project was as follows:

Fund the creation of up to five different coins, at volumes which allow me to sell them at conventions, and keep stock on hand.
Fund at somewhere between $10k and $20k after thirty days.
Ship all the coins in mid-April
For reference, Tayler is just shy of US$55,000 as of this writing. Between Tayler's experience and other runaway successes we've seen where the delivery of rewards becomes a serious burden², I'm starting to wonder if creators should make much more liberal use of limited rewards. Expecting to see no more than X to Y and a proportional number of backers, and you've arranged your schedule for the next few months around those assumptions? Limit the rewards so if you get a blowout success in the opening hours, you aren't obligated to do more than you're capable of.
If there's pent-up demand, you can always say, I'm gratified so many of you want in on this, I'll whip up some new rewards tiers and let the rest of you give me money while making the appropriate shifts to your schedule. And hey, nothing drives up interest like initial scarcity. If you've got a relatively straightforward set of rewards with a predictable production schedule, reliable supply chain, and scalable delivery operations, feel free to leave everything unlimited. In all other cases, some hard-nosed realistic self-assessment will probably be what stands between you and madness.
Speaking of Kickstarters, Zach Weinersmith wrapped up his this morning, raising US$341,667 towards his newest book. If my math is correct, the number of backers he's gotten at the various tiers means he'll be signing his name approximately 4194 times in the various books that get signatures. Although many of those signatures will come from earlier books, which means Weinersmith may already have them signed and his hand won't fall off the week after the big pallets arrive at his house.
Nobody does data–sharing like Dorothy Gambrell³, and it was gratifying to see that her latest way to envision information is blowing up all over the damn place in the last couple of days. You won't find it on her website, though, as it was made for Psychology Today' February 2013 issue. In case you don't subscribe, the editors have made her infographic of where missed connections occur by state available. If you're a Scientologist, it's all over Tumblr without attribution, which totally sucks.
More EmCity participant notifications have come in, meaning I'll have to go back to my earlier post and update the lists and maps. In the meantime, please consider yourselves notified that John Troutman and Ryan Smith will be at table Q-19 in Artists Alley.
_______________
¹ Paging Rich Burlew, who gets all the slack in the world for an unpredictable injury that forced him to stop work for months, but who also wound up in the situation of having to create 25 separate product categories and try to keep nearly 15,000 backers happy while being just one person. That's the sort of situation that sends sensible, grounded people on benders that take Fear and Loathing In Las Vegas as a to-do list.
² Above and beyond the simple shipping aspect, regarding which I will have more to say next week; the real work is in the design and production of everything you promise.
³ Except maybe Randall Munroe. If Gambrell and Munroe ever collaborated, my brain would explode from sheer enjoyment.