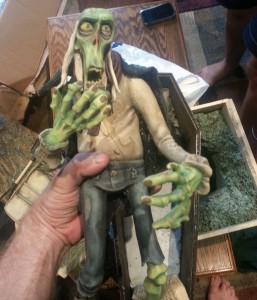 Let's recognize some achievements today, yes? Are achievements still a thing, or do the kids have a new word for them? Cheevs? Cheevos? Cheev-a-rama-lama-ding-dongs? Peoples is doing things, and we should notice.
_______________
¹ I should note that one of those receiving a animation maquette was Ryan North, who at the time was living but has since exploded and thus is possibly a zombie himself now. If you got one of these gifts from Laika, take care that you don't explode also.
² Where "our" knowledge refers to both the scientific community and that of society at large.
³ Contrary to rumor, TEDx is not A little-known cousin of Malcolm X, although he has spent his career organizing a series of multidisciplinary symposia by any means necessary.