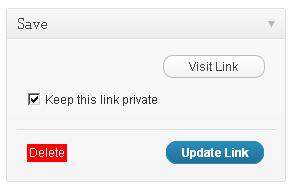 I received this morning an email from a woman named Mary R with an observation and a question:
You mentioned in an article a while back that Box Brown lost the Everything Dies site and it got replaced by a linkfarm. Fleen still links to it though–is it there as a dire warning to other creators, or have you not gotten around to removing it yet?
Which I was glad to receive as I was under the impression that I had removed the link to what used to be Box Brown's eschatological¹ comical exercise and was surprised to see that it was still there. Several attempts to kill it via WordPress resulted in processes that seemed like they should have succeeded, but did not. It did allow me to set the link to not display, but it's still there in the database, mocking me.
As a result of Ms R's eagle-eyed observation, we know have top men working on the WordPress issue, and I have taken the opportunity to comb through the blogroll and do some recategorizing, some pruning, and also to remedy some inexcusably-overlooked sites (welcome, Broodhollow!) so thanks to her. If you notice something odd about the site, please do let us know, as looking at it every day means that things you would find obvious have faded into the background noise of my brain.
Speaking of followups, the cancelled-due-to-superstorm webcomics creator hullabaloo at Wild Pig Comics in Kenilworth, NJ, is back on! Saturday, 15 December from noon to 4:00pm will be when you get to meet and/or greet Danielle Corsetto, Bill Ellis & Dani O'Brien, and Jamie Noguchi right about here, around the corner from Dunkin' Donuts and right next to a great smelling hot dog shop.

Wild Pig itself is convenient to major transportation arteries, they offer terrific discounts, and also have a lounge area/library (I've never seen that before in a comics shop) where the person you drag along with you can relax in comfy seating and maybe flip through a copy of BONE.

So everybody that went to Thought Bubble over the weekend had a fabulous time, by all accounts. The accounts also say that webcomics own John Allison took the "gong" (as our British cousins say) for Best Comic in the inaugural British Comics Awards. Fellow webcomicker Darryl Cunningham lost out in the Best Book category to Nelson, an anthology featuring the absolute best of British cartooning talent (including Allison and Cunningham, so it's like Cunningham won anyway and Allison won one-and-a-half times). As previously noted, webcomicker Josceline Fenton was nominated for both Best Comic and Emerging Talent (which she won), and I see she was also part of Nelson, making her somebody to really keep an eye on in the future.
Launched over the weekend (and piggybacking off of attention given by recent a Carson Daly appearance and a teaser/trailer featuring Nick Offerman), a Kickstarter campaign to get Axe Cop into the one media channel it hasn't yet conquered: documentary film. The goal is to release by May 2013 to coincide with the launch of the Axe Cop TV show, which given the nearly four-year effort to bring Stripped to a final cut, seems ambitious.

However, there are factors that probably make the Axe Copumentary simpler — it appears that filming has been done over the past several years of the Axe Cop phenomenon, and having a singular focus would certainly make for an easier time with respect to the number of people that you'd have to interview, trying to come up with a coherent narrative through-line, and heck, just getting copyright clearances for all the visuals. ANYway, if you want to watch Malachai Nicolle grow up on camera, now's your chance.
_______________
¹ Fleen: not just rumination on webcomics, but also a vocabulary-building exercise. You're welcome.