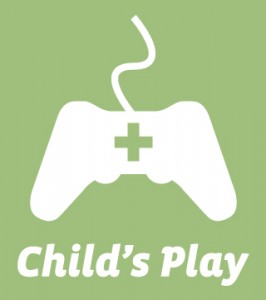 Until, you know, the nor'easter shows up later today; ordinarily it wouldn't be a concern, but I'm looking at this one tree that I'm certain thinks it got left out when all the cool trees got knocked down by Superstorm Sandy last week. There's also a boil water order for my town, the furnace is acting up now that it's really getting cold out, I see snow coming down, and — most horrifyingly — I have to go the the MVC and renew my driver's license. But at least Donald Trump is in a deep existential funk over the election, so I guess it all balances out.
In the meantime, I'll note that while I was without power last week, the ninth iteration of Child's Play launched, and has accumulated US$300,000 in the first week. Good start, nerds, let's see if you can better the US$3.5 million (give or take) that was the 2011 tally.
More numbers I missed last week: Chris Hallbeck hit Maximumble #500 last Thursday, which when considered with its companion piece Minimumble (approaching #250) and original-flavor The Book of Biff, means that Hallbeck is drawing five panels of comics per day (one in color), five days a week, and I can't recall the last time he missed an update of any of the three. Taking them all together, he's put up 2403 updates and that number goes up by fifteen every week. Oh, and he managed to get his kid on national TV this morning; not bad for a man who is nearly 37% eyebrows by mass.
Readers of this page who like comics and booze¹ may recall² that at the end of the summer I pointed you towards a New York City event aimed at teaching wine newbies how to tell good stuff from bad hosted by Kristen Siebecker. The next session of Popping Your Cork (with an emphasis on drinking good stuff at Thanksgiving) will take place next Wednedsay, 14 November at 6:15pm, spots are filling fast, and if you use the discount code THANKS20 will get 20% off the session price. Spots are going fast, so sign up now if you want to look all fancy come the 22nd.
_______________
¹ I know, what are the odds?
² If all the comics and booze haven't destroyed your memory.