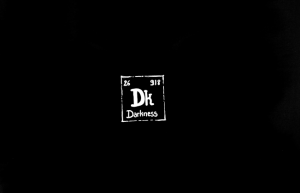 Thanks to Darren Gendron (himself no stranger to Kickstarter campaigns) and his well-researched comment of yesterday, we can now track which All-Time Highest-Funded Kickstaters Ever have fallen to Rich Burlew's majesty. Answer: all but five.
The jump from sixth place to fifth is pretty major, though — while OoTSDrive12 has added nearly US$40K since this time yesterday (to an as-of-this-writing US$394,188), fifth place requires clearing a hurdle of US$486,518. So, another two or three days at the present pace. Because I simply can't keep up with the monstrous growth, from this point on I'll restrict reporting to when Burlew crosses one of those Top Five lines (and there's a big gap between fourth place and third), or when something particularly humorous happens in the storyline of his updates.
In news that doesn't relate to Rich Burlew getting a big damn check¹ in three weeks or so, I'm guessing that most of you have at least seen a reference to an astonishing comic done by French artist Boulet that exploded through the web-o-sphere yesterday. If you haven't seen it yet, you need to right now. It is, in no particular order:

hilarious
amazingly drawn
a product of the recent Angoulême festival, drawn as a 24 hour comic

Okay, fine, Boulet confesses that he went over by two hours to finish it. Now go back and tell me that any normal human could produce that story (remember, no prep work before the 24 hours starts!) on an improvisational basis. I think we know where Boulet stands on the famed comics progression of First you get good, then you get fast, then you get good and fast².

Whatcha doing Saturday night? If you're in western Pennsylvania (specifically, in/around Pittsburgh), why not drop in on the ToonSeum? They're repeating one of the best comics cross-promotions in the history of ever by once again partnering with Pittsburgh's own East End Brewing Company³ to release a 700-bottle limited run of Belgian-style Illustration Ale.

Like the May 2010 run of Illustration, each bottle will bear a label designed by one of six local cartoon artists, and a portion of the proceeds will benefit the ToonSeum. Illustration Ale debuts on 4 February, 6:00pm, with a bottle and ToonSeum admission included in the ticket price ($30; $20 for members, available at the desk or online).
_______________
¹ Anytime you hit Buy me a house territory, it's a big damn check.
² Dave Sim; yes, the guy's got some terrible personal views of how life works, but he's absolutely right about that one.
³ "Pittsburgh's micro-est microbrewery".