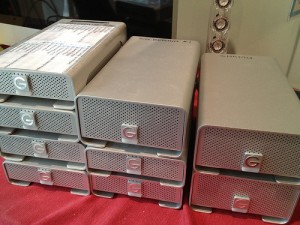 Long. Very long. Ouch-inducing long. Words not so good. Move on now.
For the past week, Starslip has been setting up, subtly and first and with increasing speed and strength, the sort of conflict that Kris Straub has built so well before over the past not-quite-seven-years — reality is not what it should be, and that's the sort of thing that leads to unravellings. These — disruptions is the best word to use, I suppose — felt more permanent than those that had gone before, if only because Straub had previously been careful about talking up the changes to come in Starslip, up-talkings that were absent this time. There were mentions he'd made about knowing how Starslip ends, but nothing definitive.

Then it became official in his 2011 wrap-up/2012 look-forward:

Starslip will end by the first week of April. [O]n the artistic side of the coin, once I had plotted out the strip's last storyline, I had kind of resolved it in my mind. I had all the storytelling tools to end Starslip six months ago, but I didn't. So I've been waiting for the right moment, but in doing so, it feels like I've been treading water. It's not an easy goodbye for me, but I'm excited to move forward on more projects.

For not-quite-seven-years, Starslip¹ has set the standard in Sci-Fi/comedy/adventure/but there's something deeper there, and I am sad to see it go. That being said, I am happy that Straub has accomplished the story that he sought to tell and found a way to move beyond whatever limitations it was presenting to him. As Vanderbeam might say, Great Space Heavens! If you meet a Space-Buddha, on the Space-Road, target his go-parts and make explosions.

Following up on Monday's survey of Becky and Frankness, Becky Dreistadt has posted a preview of her cover for the forthcoming Adventure Time comic, issue #2, and it's purty. From Boom! Studios (publishers of said comic), http://boompen.tumblr.com/post/15265770760/do-you-love-adventure-time-do-you-love-emily, including Emily Carroll's version. You know, I've always thought that variant covers for a single comic were basically a scam and I'd never buy into them, but dammit I think I'll have to. Rounding out the fun, issue #3 will be featuring a cover by Sister Claire² creator Yamino. Adventure Time will in various ways contain the work of so many different creators from the web side of comics, I can only wonder who'll they'll get next. Answers, as always on a postcard.
Final thoughts: This binder contains transcripts of the (literally) hundreds of hours of interviews for Stripped; some tiny portion of it contains about about five quick answers from me at the tail end of a really good interview with the guy who owns my soul³. Looking at the names on the tabs, I am humbled by the thought that I could have had anything worth contributing in such company. I can't wait to see what they all have to say.
_______________
¹ And/or Starshift, including or not various Crises.
² I don't think I've ever been as succinct as when I described Sister Claire as relentlessly cute and just the right amount of blasphemous.
³ I got a dollar for it!