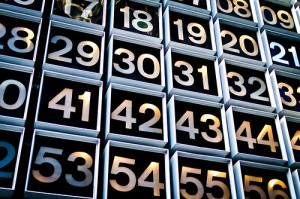 2.96 From Child's Play:


Our current fundraising total for 2011 is $2,960,000, making this our BEST YEAR EVER! We are absolutely blown away by your generosity- this year has obliterated last year's fundraising total of $2.3 million.

Last week when I goaded y'all to hit US$2.5 million, I figured it was doable (at the time it would have required US$300,000 to be raised by the end of the year). Instead, that Big Round Number I suggested might be a nice milestone has been exceeded by half a million dollars. Let's just admit to ourselves that by the 31st, Child's Play will hit 3 megabucks¹, making a to-date total of twelve million dollars². I've said it before and I will say it again — everybody that gives to Child's Play is engaged in the definition of Good Works.

10 Guessing you've seen this already — Paste magazine describes itself as Signs of Life in Music, Film, and Culture, and in their year-end roundup they've included a list of the 10 Best Webcomics of 2011. We'll take all assertions of different tastes, shocking omissions, and the appropriateness of the use of the word "webcomic" as a given; it's nice every time somebody on the pop culture beat pays attention to creator-owned comics on teh intertoobz.
Approximately 450 and/or ∞ Two years and three months after launch, Paul Southworth's last contribution to the Not Invented Here art chores ran today. Four strips a week since then, with some rerun weeks to accommodate various alternate priorities and storyline beats, making some 450 times that Southworth has illustrated Owen, Desmond, and the other refugees from common sense in the world of software development. As previously noted, Jeff "Wooo!" Zugale will be taking over the art chores in a couple of weeks, and Southworth is hard at work at his next project:


Just finished the first installment of my new webcomic. Only infinity more to go!

1 Friend o' Fleen (and webcomics in general) Rick Marshall³ is down one wisdom tooth today, having had that sucker removed from his face. Feel better and enjoy tripping all the balls, buddy.
______________
¹ Or be so close as to make no difference.
² Ditto.
³ [obligatory Land of the Lost reference here].