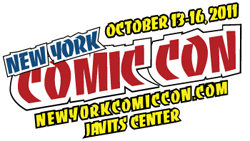 Not sure why it is that this popped into my head, but as I was listening to the radio this morning, I thought, Scott McCloud needs one o' them Genius Grant things. See, as I've always understood it, one of the hallmarks of the MacArthur Fellows (as they are properly known) is not only are they exceptionally talented and recognized in their fields, but also they are ambassadors for their fields to those that don't necessarily understand what their chosen endeavours are capable of. Thus, Jad Abumrad is not only one of the most inventive voices in the history of radio¹, he is tireless in expanding the reach of the medium and teaching the importance of radio. And heck, that sounds like McCloud to me, only with comics. MacArthur people, get on that.
Reading Irregular Webcomic is always a necessary part of my morning, doubly so when David Morgan-Mar wants to share something, as he did today. What we got wasn't a lecture on physics (as he has done so well before), but a musing on the nature of creativity, and the freedom to do so in the face of the financial constraints we in industrialized countries find defines "adulthood". Talking of what he and his friends would do if they were immensely wealthy:


[S]pend all day dreaming up weird stuff, throwing ideas at one another, discussing what ones might actually be worth pursuing, and going off and creating them.

We believe that this almost certainly would produce something worthy of our effort, something that could be shared with the world and that would make us appreciated as artists, or creators, or developers, or whatever you want to call us. Something that people would enjoy seeing, and might even be willing to pay a little bit of money for. It might even be possible to eventually turn a profit, or at least a living out of it.

I really think we could do it. We're a bunch of creative and driven people.

The trouble is, it's risky to actually quit our jobs and pursue this dream. Really risky. Far too risky for people like us with families and mortgages to seriously contemplate.

We know there are artists and creators out there who don't balk at this risk, who take that chance, and try to make a go of this sort of dream. They are very special people. If you see something by one of those sort of people, and you like what they're producing, show them some support. Show them that their dream can come true, and that they haven't thrown away a comfortable life in the fruitless pursuit of something they want to do, but to no avail. Show them that the risk was worthwhile.

The more people like this that find some support, the more creative people who will evaluate that risk as something they're comfortable taking, and the more cool stuff we will get to see.

Some of those people will be at the Jacob K Javits Center later this week for New York Comic Con; the show planner has (as of this writing) over 1200 exhibitors spread across 13 pages, so forgive if I missed anybody in the world of webcomicdom:

It will be my goal to speak to as many of these people as possible, but Circumstances have restricted my attendance this year to some time Thursday & Friday afternoons, and maybe a few hours Saturday morning. I will do my best to bring you what news I can from within that timeframe.
_______________
¹ I will stipulate that I know people, even people I like, that don't care for RadioLab. At least none of them deny the entire Radio Trinity of Jad, Ira, and Jesse. Or the lesser-known Radio Trinity of Kai, Tess, and Steve, who deserve notice if only for being good enough to broadcast under their actual, difficult-to-spell names, something that would have been unthinkable a generation ago.